Adventure tourism is big money these days. All kinds of agents, tour groups and even countries are targeting this booming market with hundreds of different ways to "find yourself" or test your limits or simply do as many dangerous things in as short a time as possible.
One reason to travel is to experience new things in a way that expands your vision of the world and opens your mind to new ideas. People want to do things on holiday they would not normally try in their comfort zone at home. Presented here is an alternative to bungee jumping, white-water rafting or hang gliding, a way to try to break out of your comfort zone without breaking your neck.
Bolivia and Yemen are literally a world apart, but they have a lot in common when it comes to picking them as holiday destinations. Both countries are unlike any other place you have been, or will ever visit again. They offer you adventure travel at its most basic and most profound, adventure travel as a way to better understand the world we live in through the unique cultures, sites and people of these two nations.
Yemen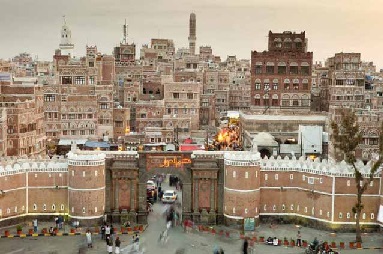 Everyone has heard the stories of kidnapped tourists in the middle of nowhere in Yemen; however, the fact is, you probably have a higher chance of being mugged in your own city than ending up ransomed on a trip there. Yemen has a lot more to offer than kidnappings. It is the birth place if the Middle East and a step back into the history of the region, full of friendly people and pleasant surprises.
Sana'a, the capital, is a wonderland of adobe architecture and bustling street markets, populated by fully covered women and knife-carrying, qat-chewing men. You can share stories with vendors who don't care if you buy anything and order a sizzling, traditional stew for dinner. Later, grab yourself a piece of cardboard so you can sit on the street, outside the restaurant drinking tea with the locals. You can get lost for days in the old town, wandering through cobble streets and meandering alleys, past traditional sweet shops and children playing complicated games with marbles. Sana'a is also probably the only city in the world where almost everyone you see on the street will say, "Hello! Welcome to my country!"
Outside of the capital you can head for the ruggedly beautiful, mountainous north, home to the unconquerable village of Shaharah, with its enigmatic stone bridge, an area for kalashnikov-wielding qat farmers and only the occasional, brave traveler. To the south lie the lush mountains of Ta'izz and the more liberal ex-colonial port town of Aden, with its pretty beaches and wonderful fort. Possibly the best Yemen has to offer is Socotra. Nicknamed the Galapagos of the Indian Ocean, rumored to hold the secret to eternal life, and home to some of the most beautiful beaches you will ever see, windswept Socotra is truly a once in a lifetime experience. There are some 300 endemic plant species, including frankincense forests and dragon's blood trees, enough migratory birds to keep watchers busy for months, and some excellent snorkeling. Best of all, your traveling companions might be the only other tourists you see.
Many people have trouble getting past the terrorist-breeding, fanatical kidnapper side of the country, portrayed in pretty much every article they have ever read about the country. However, if you are willing to step outside of the popular media's vision of the country, you'll be rewarded with a glimpse into an older Middle East, one as far from the glitz and glamour of the oil nations as you can imagine.
Bolivia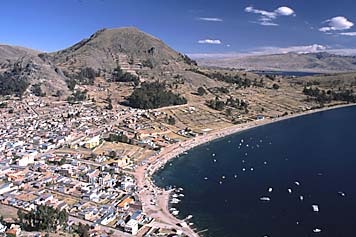 What do you know about Bolivia? You might think of llamas, the Andes or Lake Titicaca. You may have heard of the Salar de Uyuni, the world's largest salt plains. What does Bolivia have to offer an adventurous traveler? All of this and so much more. It is a place where an average traveler can feel almost as adrenaline-filled as a mountain climber tackling a towering peak (which is yet another thing on offer in this incredibly diverse nation).
At 3,650 meters (almost 12,000 feet) La Paz is the world's highest capital city. It takes time to adjust to everything about this city, from its dizzying altitude, to its ski-mask clad shoe-shine boys, to its cascade of houses coming down the mountainside. Where else in the world can you eat roast guinea pig for lunch, llama curry for dinner, and feel brutally out of breath from walking up one flight of stairs trying to reach your hotel room? There is a witches market, selling all kinds of oddities from peculiar carvings to fertility jewellery to dried llama fetuses. There are fabulous colonial churches and government buildings, dozens of museums and markets of all kinds everywhere you look. Add to this the fact that it is just an hour from Tiwanaku, one of the most important pre-Incan archaeological sites in South America, and you quickly realize just what an incredible city La Paz is.
The capital is only the tip of a staggering array of things to see and do in the country. From La Paz you can catch a $50 flight to Rurrenabaque in the lowlands, an Amazon region so rich with wildlife that a sightseeing tour here is almost like going to the zoo. You can head to the Peruvian border to see Lake Titicaca, the world's largest high altitude lake where you will find the birth place of the Incans on Isla de Sol as well as the surreal floating reed islands of the Uros people. The best of all is a multi-day trip, from Tupiza to Uyuni, through the mountains in the south towards the world's largest salt flats. The flats themselves are a natural wonder of the world, but part of the awe in visiting the area is the trip to get there. You will pass flamingos huddled together for warmth on the edges of borax laced lakes, hot-springs at over 4,000 meters in altitude, hydrogen sulfide vents, and herds of llamas grazing under the shadows of mountain peaks.
Bolivia is not an easy country to get to, and it is not an easy country to get around in. There will be a lot of bumpy, dusty bus rides and a lot of cold, breathless, high altitude nights but in the end it is all worth it. There is no other country with so many superlatives and few other countries have such a diverse geography and array of experiences to be had. Bolivia is a chance to see a part of the world you have never even imagined and offers the adventure tourism experience of a lifetime.