As a frequent traveler whose flown with over a dozen airlines in the past few years, i'd say Emirates is a very good one, possibly my favourite. The planes are new, the food is good and so is the entertainment (at least when you're traveling to or from a country where most people are white- otherwise it can be more like yesterday's noodles and staring at a bright blank screen on an old plane for six hours, but then again a lot of airlines pull that one, so let's not single Emirates out ).
As airports go Dubai is pretty much up there among the best in the world, notwithstanding the fact that it's perpetually overcrowded, with thousands of South Asian laborers strewn out on the floor like rows of corpses in the wake of  a natural disaster, stranded in transit with zero facilities for up to 18 hours of more, the architecture is great and there's plenty of well-priced booze and smokes.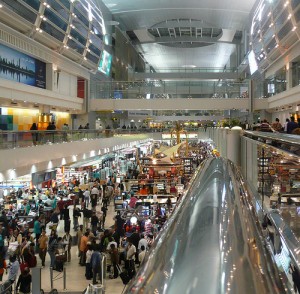 Redeeming Skywards Miles For Upgrades
My experience with the Emirates Skywards loyalty program began last summer when, after collecting 50,000 odd miles I was looking forward to experiencing how the well-off travel. I'd paid my dues and my loyalty was about to be rewarded with an upgrade. My business class experience had been restricted to stories from  acquaintances and glimpses of the business class cabin upon disembarkation, but my imagination ran wild with the prospect of drinks before take-off, a fancy leather wash bag i would get to keep as a proud momento and not having to partake in the passive-aggressive territorial dispute over whose elbow gets to dominate the shared arm rest for the next seven hours.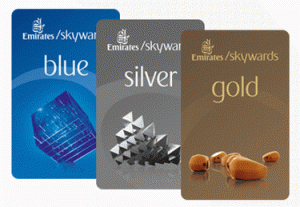 My concerns were first peaked when i found myself unable to claim my upgrade online. It must be a technical error i thought to myself, surprisingly most airlines have disfunctional sites with a javascript error here or there.
Everything is "Subject To Availability"
So i called up Emirates customer services stating my skyward number and asking them to issue me the upgrade for my upcoming flight. It was here that the ubiquitous "subject to availability" clause- an invocation almost magical in it's ability to free a corporate entity from honoring anything remotely resembling an agreement – was first used.
To be fair it was a busy time of year, and if the plane is full there's nothing to be done right? It's not as though the plane was going to take off with empty seats in business class and me be disallowed an upgrade using my loyalty miles. If there are poeple paying for business class seats and they're all full i just have to suck it up, after all it's "subject to availability".
Anyhow the man on the phone was nice and told me that even though the flight is quite full there are still a few seats left on business class, but those are reserved for paying customers, and if when i got to the check in desk at the airport there were still empty business seats i would upgraded there.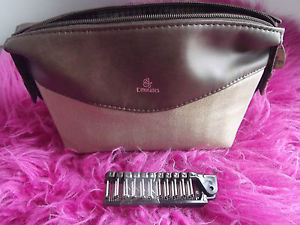 The Mysterious Algorithm
Wait a minute! There are still empty seats in business class? Surely that means there are seats "available" for me to upgrade? No! This is the first thing you should know before flying with an airline eight consecutive times to collect loyalty miles ( I know, i was naive what can i say? the washbag looks so classy!)
Emirates have an "algorithm". This "algorithm" determines what percentage of seats in business class can be used by skywards passengers redeeming miles and what percentage has to be paid for. The only thing about this algorithm, well two things, are that they don't tell you what the percentage ratio is, and the algorithm varies  from flight to flight depending on different factors which again are undisclosed.
So, in theory there could by 40 seats in business class and only 4 of them are eligible for you to upgrade using miles. I can't tell you what the exact figure is in reality and neither apparently can anybody i spoke to at Emirates customer services. Personally i think this is a pretty pertinent point and worth mentioning on the skywards membership page. Then again, knowing you have a 1 in 10 chance of upgrading after collecting your miles isn't exactly going to encourage people to sign up. Hmm, perhaps that's the point?
Check In
Unperturbed and a perpetual believer in the power of positive thought i visualized my wide business class seat all the way to the airport and practiced my best smile for check in . " Hello madam, i was told by your colleague on the phone i could upgrade at check in…..". " Yes we have some empty seats available but i can't do it for , i can only enter your eligibility into the system and the boarding staff will upgrade you."
Now call me cynical but this was starting to sound like a game of pass-the buck. After a short protest i was assured there was nothing check in could do- it just didn't work like that; i had been "misinformed" by the man on the phone- and if the remaining business class seats were not bought in the next hour ground staff would upgrade me. Off i went a little weary but somehow reassured that i'd be upgraded. After all there were still empty seats left in business and who buys a ticket two hours before take off?
Boarding
So, my boarding pass says gate 22 and boarding is printed at 23.05 with take off scheduled for 23.55. I'm at the gate by 23.05, but so are 200 other passengers, some of whom are already standing in line ( the ones with more than their fair share of overhead luggage).
Finally, I'm boarding, the man takes my ticket and i explain the situation to him. He checks the computer, agrees I'm eligible but he can't upgrade me. You see because i'm only a blue skywards member (proletariate) i can only be upgraded up to 60 minutes before departure. Silver and Gold members can upgrade onboard the plane, but not blue. Apparently there's being a member and "being a member".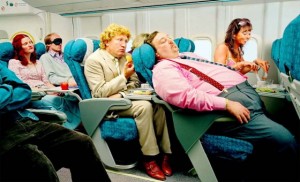 "Misinformed" again
But hold on, the lady at check in didn't tell me anything about a 60 minute rule, besides the ticket says boarding is at 23.05 while take off is at 23.55. I'm not a mathematician but i figure that's 10 minutes short of an hour, so basically it was impossible anyways.
Unable to find a chick in my logic i was told that boarding actually begins twenty minutes before the time advertised on the boarding pass. Why not just write the correct boarding time on the ticket then? Is this like the commercials at the beginning of the movies? How the heck was i supposed to know that? I turned up at the time it said on the ticket.
The boarding staff  man was sympathetic and genuinely acknowledged it was unfair but his hands were tied, and with that the story ends. Off i trudged to the back of economy where i'd spend the next seven hours with my elbows pressed against my ribs, sandwiched between two of my fellow passengers who had beaten me to it and already staked their claims to the arm rests.
Moral Of the Story
Before deciding to fly with Emirates (or probably any airline) in order to collect  air miles know that your chances of an upgrade are always "subject to availability". That means you can be refused even when there are empty business class seats on the plane. So unless you want to spend thousands of dollars to get a few shitty trinkets from the Emirates store, base your flying decision solely on the convenience and airline service, not the loyalty program. Emirates is a great airline, just their loyalty program and customer services suck.