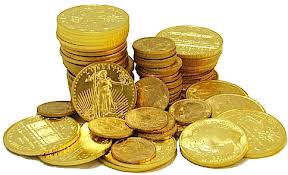 Dating back to the 1700s, Colombian coinage has undergone an interesting history, starting from silver and gold cobs to escudos, to the latest pesos and commemorative coins. Read our guide for more facts and information…
Established as a Spanish colony in the year 1549, Colombia was called Nueva Granada till 1861. Owing to its rich resources of precious metals, it has a notable history of gold coins.
Due to its Spanish heritage, its first gold coins were called escudos, though its denomination became peso from 1821. Today, the monetary system in Colombia comprises a single unit called the Peso. Which is currently under circulation under different values, along with paper currency. A Peso is made of hundred Centavos, though the Centavo is not used currently, as it has a minimal value.
History of Colombian antique silver and gold cobs
Back in the fifteenth century, the northern region of South America encompassed Venezuela, Panama and Ecuador. Which were all part of Columbia at one time. The Spaniards, who explored the region, called it the El Nuevo Reino de Granada, which had an abundance of gold.
Nuevo Reino was the earliest mint to produce gold coins, and as silver was mined just as a byproduct of gold. Colombian silver cobs are very rare. Though early silver cobs were of the shield type, they were later designed with pillars and waves. Cobs form an amorphous field of numismatics, and they are hand-hammered such that no two specimens are identical in shape, thickness or imprint.
Colombian cobs are inferior to Mexican, Peruvian and Bolivian cobs, with no visible legends or dates and the etching is poor. Nuevo Reino cobs, both gold and silver are crudely cut, with no consistency in the design. Colombian silver cobs date back to the 1720s, while the gold hobs date back to 1750s.
The certified rarity of Colombian gold coin
A specimen recovered from the wrecks of treasure ships in the Caribbean Sea has been certified by the Numismatic Guaranty Corporation (NGC). As an example of the earliest gold coin of the Americas. Dated 1622, this Colombian coin belongs to the reign of King Phillip IV of Spain. But contains the title of Phillip III.
Though many Spanish colonial coins were recovered from the wrecks, this coin was found at the wreck for Santa Margarita, and has complete legends, with a well-centered strike. This rare coin is known to be struck at the mint of Cartagena, i.e., today's Colombia. And is one among the five examples of rare coins that have been discovered.
Popularity of Colombian coins among collectors
The gold and silver cobs of the eighteenth century are not valued much in the collectors market, as they hardly show any literature and even if there is some writing, it is in Spanish. The earliest Colombian half, the Half Dollar holds a special place in the history of commemorative series.
Ever since its first issue in 1892, it has been popular among collectors.
In 1968, Colombia issued a 300 Pesos gold coin to commemorate the 39th Eucharistic Convention, held at Bogota.
The 'District of Columbia Quarter' is a Colombian coin that was launched in 2009.
Most of the coins of Colombia have been recovered with Spanish colonial coins, and are valued as rarities and antiques. Commemorative coins issued during various occasions have invariably been sought after by collectors.