So after a long journey you've finally arrived in Queenstown, New Zealand, one of the top spots in the world when it comes to fun and excitement. Now, you're feeling just a bit tired after your long flight–perhaps somewhat dazed–and are at a loss for what you should do first.
Don't worry, that feeling won't last long once you discover the sheer scope of possibilities that are spread out around you throughout the hub of adventure you've entered into. The next time you find yourself in New Zealand, try some of these Queenstown activities that are guaranteed to get your adrenaline pumping and make your trip an unforgettable experience.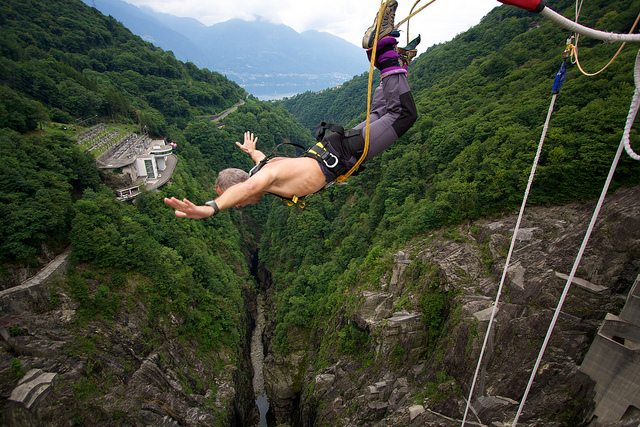 World Famous Queenstown Bungy Jumping
There really are no thrills quite like the ones you can get from bungy jumping, and in Queenstown it's done unlike anywhere else in the world. Whether you're looking to take the leap on your own or with a small group of friends, there are a variety of sites offering a range of different heights that will definitely get your blood flowing.
Regardless of which height or location you choose, all will take you straight into the centre of some of the most beautiful venues on the planet. Then from there all that will be left to do… is jump.
Take to the Skies Hang Gliding / Paragliding and Enjoy the View
If you've ever wanted to fly freely through the air, Queenstown hang gliding/paragliding offers you the chance to live the dream and coast directly over all the richly diverse terrain that New Zealand has to offer. It will be just you, your guiding pilot, the glider itself, and the blue sky above.
You'll be free to view the world far beneath your feet from an open vantage point higher than you've ever been before. Make no mistake, there's flying inside a commercial plane, and then there's flying with absolute freedom through the sky with the wind blowing against your face. It's simply an opportunity not to be missed.
Lord of the Rings Tours
Here's one activity that you will definitely not find anywhere else in the world. Take an unforgettable journey straight through the heart of Middle Earth and see firsthand the unbelievable landscapes that have been forever immortalized by the Lord of the Rings movies. Guided tours will bring you to multiple locations throughout the LOTR world, giving you the chance to walk through and experience the sights and sounds for yourself – or re-enact some of your favourite scenes from the films.
Try Your Hand at Rafting Down the Rushing Rivers of Queenstown
Once you've finished leaping/flying through the air, make the next stop on your adrenaline-fuelled journey the waters of Queenstown's surging rapids.
To really feel the power and force that is mother nature, the white water rafting offered along the famous Shotover River will put you face to face with rapids that will take you for a ride quite unlike any you've ever been on before. So get out there, pick up an oar, hold on tight, and put yourself to the test against the mighty rivers of Queenstown.
Pump Those Legs! Mountain Biking In and Around the Town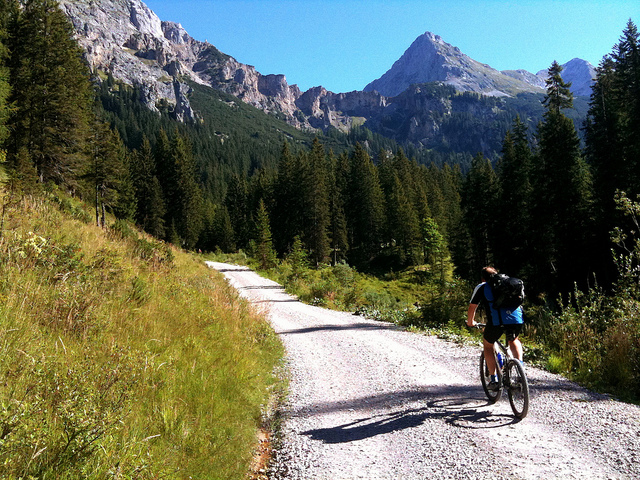 There's no better way to explore the rugged lands of Queenstown in detail than hopping on a mountain bike and going for a ride along the abundant trails that course their way right through the town.
From taking a gondola to the top of the Queenstown Bike Park and then riding back to the bottom along their custom trails, to jumping in a helicopter and getting placed at the top of a bike track just for you, there are an endless number of routes you can take and countless hours of riding for you to enjoy. By the end of it all, you're sure to have a whole new perspective of the lands and all their hidden wonders.
No Journey to Queenstown Would be Complete Without Skydiving
Finally, what better way to top off your adventure journey to Queenstown than with a heart-throttling plunge out the back of a small plane?
With your parachute strapped on, you and your instructor will be flown nearly 15,000 feet into the air. At that point you'll be able to take in the view, enjoying the beautiful landscape far below for as far as your eyes can see, before taking one single jump that you will remember for the rest of your life.
When you come to Queenstown, New Zealand, just know that there are an endless number of activities available to unleash your adventurous side and discover nature like you've never experienced it before. It's truly a unique mix of opportunities that will provide countless memories you won't soon forget.