Drunk Australians riding scooters; litter-strewn, eroding beaches; pestilential touts; bag-snatchers on motorbikes; lethal methanol cocktails; ugly, concrete building sites; street stores selling dildo bottle openers and Viking-themed motorbike helmets….
Reading the almost monthly exposés of how Bali, "Paradise Island", isn't paradise at all, it's easy to write off the entire island. Most, however, are talking about Kuta, once a village with a surf beach on the post-hippie Asia trail, today a destination for mass-market package tourism and everything that comes with it.
While there still are unspoilt beaches on Bali, one route to another side of the island lies inland, amid the rice fields, in the temples, art galleries and traditional villages in and around Ubud.
Ubud, itself, is very far from undiscovered. Even when Elizabeth Gilbert visited it in 2004, equipped with publisher's advance, as part of the year abroad that became the bestseller Eat, Pray, Love, the town was hardly off-the-radar.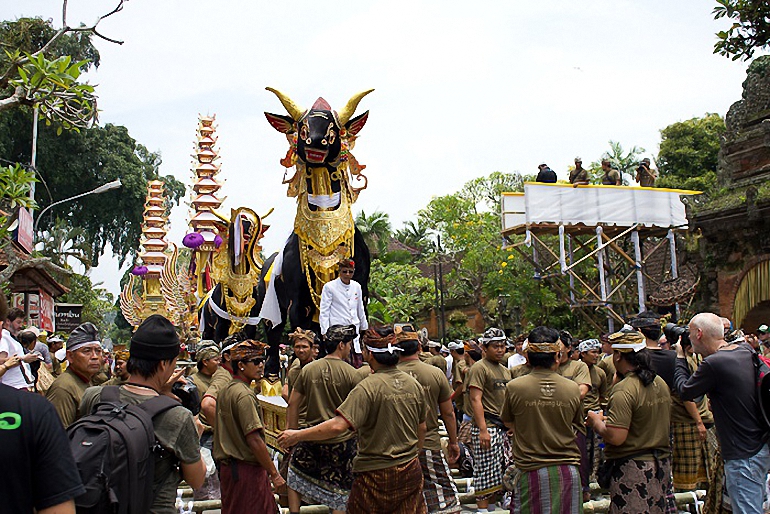 Festivals
Thanks not least to the Bali Spirit Festival each March and the Ubud Writers & Readers Festival each October, Ubud is Bali's artistic and cultural capital, for locals, travellers and expats alike. And, once you see past the tour buses and hippie pants, Ubud remains an outstanding introduction to the island.
Religion
Balinese Hinduism is a unique synthesis of indigenous animist beliefs and more mainstream Hindu deities and practices that arrived by way of Java almost a thousand years ago. Its complex, time-consuming rituals, from offerings to angels and demons to cremations, from the seven-monthly "birthday" ceremony every single temple hosts to Nyepi, the island-wide day of silence that marks Balinese New Year, are played out live in the temples and streets of Ubud and its surrounding villages.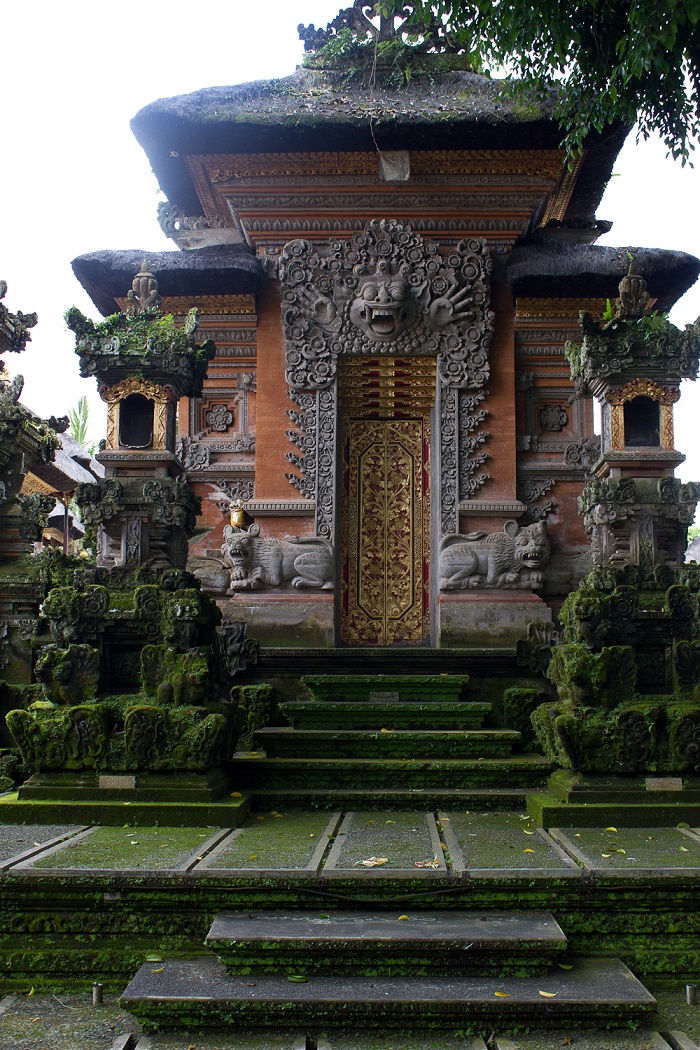 Art
Art – both traditional Balinese and that created by visitors to the island – is on display at spots from ARMA to the Don Antonio Blanco Museum to Puri Lukisan and a myriad smaller places. Want to learn painting? Silver-smithing? Wood-carving? Just head to the library, Pondok Pekak, or any number of spots around town.
Nature
The landscape of Bali has been shaped over centuries by communal management of the rice terraces. Taking the Bali Bird Walk, or just heading off into the green, will bring you in seconds from a busy, touristed street into a world where herons and egrets fish the flooded rice paddies, farmers tend their fields as they have for centuries and women in lace blouses and sarongs make daily offerings to the ancestors at their family temples: at Petulu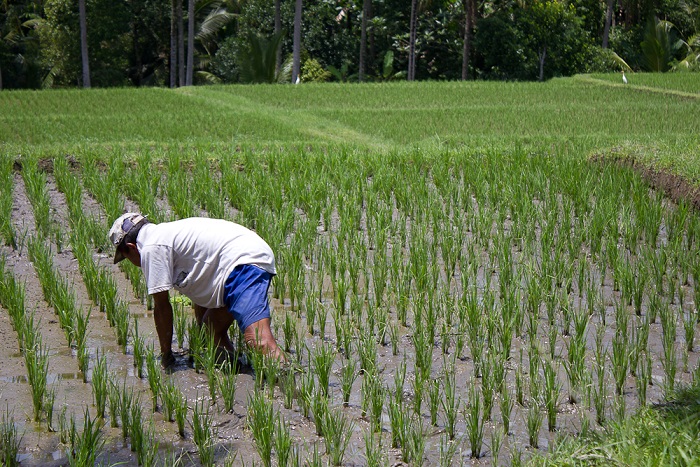 Cuisine
And then, of course, there's food. A few restaurants serve traditional Balinese cuisine – look for specialties like bebek betutu (24-hour smoked duck), babi guling (roasted sucking pig) and sate lilit (spicy minced satay). Bumbu Bali runs popular Balinese cooking classes that begin with a morning trip to the market; at Cafe Lotus you can dine on Balinese food while watching traditional Balinese dance at the temple next door; and countless places around town sell kopi luwak, the coffee made with predigested beans.
Ubud is also famous for vegan, and, particularly, raw cuisine – Alchemy, in the "artists' village" of Penestenan, up in the ricefields, majors on outstanding raw salads and even raw desserts. Sari Organik leads with organic food and Locavore with locally grown dishes, while both Kafe and Clear Cafe have excellent raw options.
Mozaic, whose chef Chris Salans cut his teeth working at 3-Michelin-star restaurants in France and with Thomas Keller in the US, offers outstanding dégustation menus that make it an international destination restaurant. Or take your pick from steaks, handmade pasta, gourmet gelato and sushi at spots like Rouge, Tutmak, Cafe des Artistes and Gelato Secret.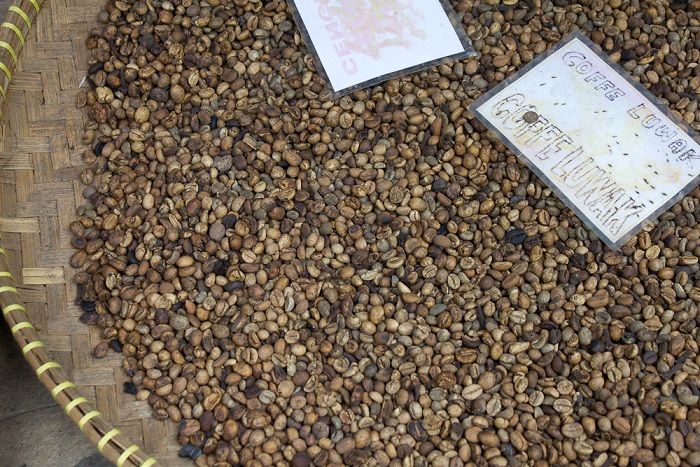 Retreats
Places like The Yoga Barn, as well as other, smaller studios, put Ubud on the yoga map: whether you're looking for a full-blown retreat, to qualify as a teacher, or casual drop-in classes, Ubud's a great spot. Massage, like yoga, has a long heritage on the island, and the town's many spas offer traditional Balinese and Javanese treatments alongside more classically Western staples.
Looking to finally write that novel? Choose between a simple, one-room bungalow in the rice fields or an airy villa with outdoor living room and pool. Longterm travellers and digital nomads will love the coworking facilities at Hubud, a bamboo-built members space on Monkey Forest Road.
On a journey of self-discovery? Alternative therapies from colonics to past-life regression by way of ozone therapy are very much available in a town where the word "conscious" is more likely to appear alongside phrases such as "sacred geometry" than as an antonym to, say, "comatose".
Accommodation
With accommodation at every price point – from basic, fan-cooled rooms to traditional, carved stone bungalows through to eco-luxury at Bambu Indah or more classical tropi-luxe at Amandari – Ubud remains an amazing spot to chill out, discover Bali and maybe even, as Elizabeth Gilbert did, fall in love.