Want to know the history behing American cities and towns with Spanish names? Our guide gives you the facts & information on dozens of American cities with Spanish names.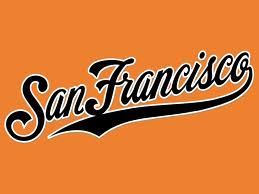 There are quite a number of American cities with Spanish names, either named directly by the Spanish, or by Spanish speaking people from Mexico. The oldest city in America surprisingly is in Florida, St Augustine was named by Ponce de Leon in 1513 nearly 50 years before the first British settlers landed at what is now Jamestown.
Since then, a multitude of other American cities have been given Spanish names. The state of California, itself named after an imaginary Spanish island, is home to several very well known Spanish named cities, Costa Mesa meaning 'table coast' is one of them, there is also 'Ash tree' perhaps you know it by the name Fresno, and of course, everybody knows "Our Lady Queen of Angels of Porziuncola", the clue is there, Los Angels is the abbreviated version.
 American Cities Spanish Names
There are lots of other cities with Spanish names in California, who's American version is basically still the same as the old Spanish name, Santa Barbara, Santa Clara, San Francisco, San Diego, and San Jose are just a few of the Californian cities, with names derived directly from Spanish saints' names. Throughout the South West States there are numerous American cities with Spanish names, down in Texas there is a well-known town of 'yellow', otherwise known as Amarillo, El Paso translates as 'the pass'. Over in New Mexico you will find Albuquerque, which was named after a Spanish town, there is also Santa Fe, which means 'Holy Faith."
Over in Colorado are a few more American cities, which retained their Spanish names Grenada is named after the famous southern Spanish city, La Jara means 'rocking horse', Pueblo City in Colorado actually translates as 'village'. Cities with Spanish names in America are not restricted to the South West, even in Kentucky, there is Cadiz named after a famous Spanish city, Iowa, New York and in Nebraska all have a Madrid, Spain's capital city. Up in Ohio, there are Seville and Toledo, both named after Spanish cities.
Spanish Colonial City Names in America
Back in Florida (Spanish for flowered)  there is the ultra-trendy resort city known as 'Mouth of the River Mouse' which is nowhere near Disney, luckily they kept the Spanish name Boca Raton, Oviedo is also named after a Spanish town.  Not just American cities have Spanish names, also in Florida, you can watch them launch rockets from Cabo Cañaveral, spend a wild night partying in Cayo Hueso (Key West), one Florida name that is totally fake is the Spanish named town of Key Largo, although it translates into Spanish, the town actually took its name from the movie that was shot there.