With more than 11,000 official lakes, this watery state freezes over in winter, but those frigid temperatures don't prevent the fish from biting if you can stand the cold!  A renowned outdoor pastime, ice fishing in Minnesota is probably popular for many reasons, but not least of which is the quality of the catches and the pristine beauty of the surrounding scenery.  If you fancy you're hardy and dream of filling your freezer with walleye, perch, or largemouth bass, you might consider visiting one of the state's popular ice fishing destinations.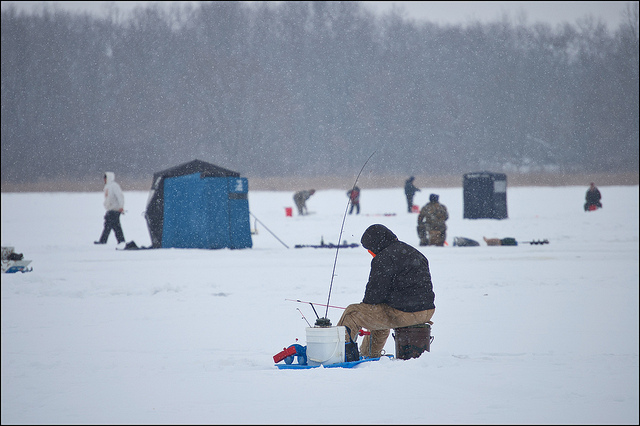 An Abundance of Water
Minnesota's lakes are home to many species of fish that people love to eat!  Some of the most popular lakes to fish during the winter months are large in nature like Mille Lacs, Lake of the Woods, Upper Red Lake, and Lake Vermilion to name a mere few.  Of course, even the smaller lakes may boast astounding catches.  The best-known ice fishing lakes like Mille Lacs boast many access points and may even boast guides and tours designed for visitors who may be unfamiliar with the great fishing to be found there.  Of course, whether you choose a popular lake or one that is simply convenient to reach, many of the state's frozen lakes offer spectacular catches that include species like perch, muskie, crappie, and even lake sturgeon.
Winter Amenities and Accommodations
Lakes that draw lots of ice fishing enthusiasts also boast a myriad of accommodations to suit various tastes and budgets.  From basic cabins to hearth-laden lodges, the types of places to hang your hat and warm your hands run the gamut.  A popular ice fishing lake also tends to feature plenty of places to obtain supplies and all the gear you need to make the most of your day on the ice.  Some destinations may even boast other winter activities like cross country skiing that can transform your fishing trip into a complete winter sports vacation.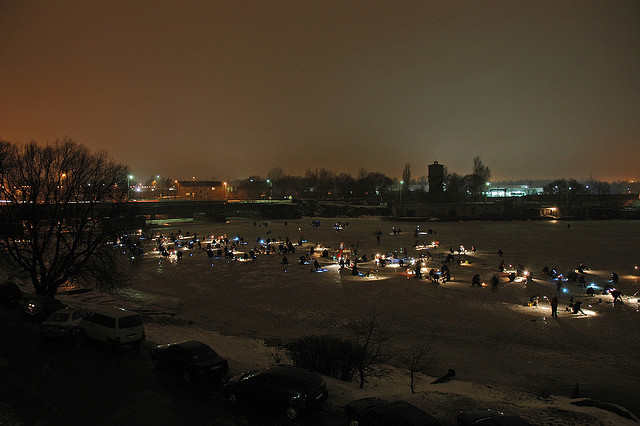 The Fun
The main reason why ice fishing is so popular in Minnesota, has to be the culture. Minnesotans love their ice fishing and relish the winter months when their thousands of lakes freeze over. Like any form of fishing it is a type of escape. The difference is, with ice fishing you can have any type you want. It can be peaceful and rugged, a beer gulping get together in a shanty, or a complete comfort getaway in a warm cabin in the middle of a lake. Either way you like it, at the end of the day you are out in nature, during the beautiful snow packed winter with friends, family or your thoughts. Nothing can beat that.
Ice fishing is one of the state's most popular outdoor winter activities.  It's true—it gets downright cold in Minnesota, but if you're going to spend half a day outdoors, you may as well get a fish dinner for your efforts!  To truly understand why this pastime is so popular in Minnesota, you simply have to come and experience ice fishing for yourself!
Wesley Thor is avid traveler and backpacker and have seen many beautiful byways all over the U.S. Sources collected for this article are from http://millelacs.com.