If you're going to Paris on vacation and want to spend even just a couple of days at the museums in Paris, it may be well worth your while investing in a Paris museum pass. You pay a single fee for one pass that then allows you into more than 60 of the top museums and monuments around Paris.
Paris Museum Pass Validity
There are varying lengths of validity you can choose when purchasing your Paris museum Pass. These are 2, 4 or 6 day passes. Of course, the longer duration pass you get, the more expensive it is, so try to figure out exactly what museums you want to see in Paris before buying the museum pass.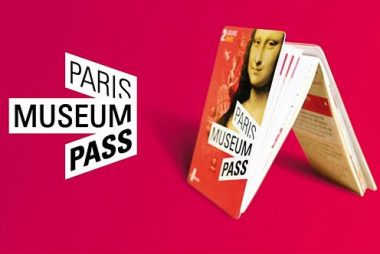 Using a Paris Museum Pass
One of the major perks of having the Paris museum pass is that it works out as a real time saver. Once you've got your pass you don't have to queue up at any of the museums. Simply flash your pass at the entrance and you'll be let straight in. Also, there's no limit to the number of museums you can visit or how often you visit them within the validity period. This means you can spend a morning in a museum, pop out for lunch and then go back to the same museum in the afternoon. All you have to do to validate your Paris Museum Pass once you've received it is sign the back of the card and enter the date on the first day of use.
Paris Museum Pass: Cost & Price
The 2 day Paris Museum Pass costs 30 Euros. The 4 day Paris museum pass is prices at 45 Euros while the six day pass costs 60 euros. The Paris Museum Pass is not refundable; however, there is no use by date on it. Once you've bought it you can keep it indefinitely until you start using it from the day you sign and date it.
Buying a Paris Museum Pass
You can now buy your Paris Museum Pass online and have it sent to your home in the US before you leave. Alternatively, you can buy your museum pass when you arrive in Paris at any of the participating museums. You can also purchase a Paris Museum Pass at any of the tourist information points at Charles De Gaulle Airport in Paris.
Paris Museum Pass: Participating Museums in Paris
The following is a list of some of the most popular museums at which the Paris Museum Pas is valid:
Arc de Triumph;
Army Museum Paris;
Centre Pompidou – National Modern Art Museum Paris;
Decorative Arts Museum Paris;
Textile Museum Paris;
Paris Cinema Musuem;
Eugène Delacroix National Museum;
Jean-Jacques Henner Museum;
Arab world Institute Museum Paris;
Money Museum Paris;
Gustave Moreau Museum;
Notre-Dame Archeological Crypt;
Museum d'Orsay Paris;
Picasso Museum Paris;